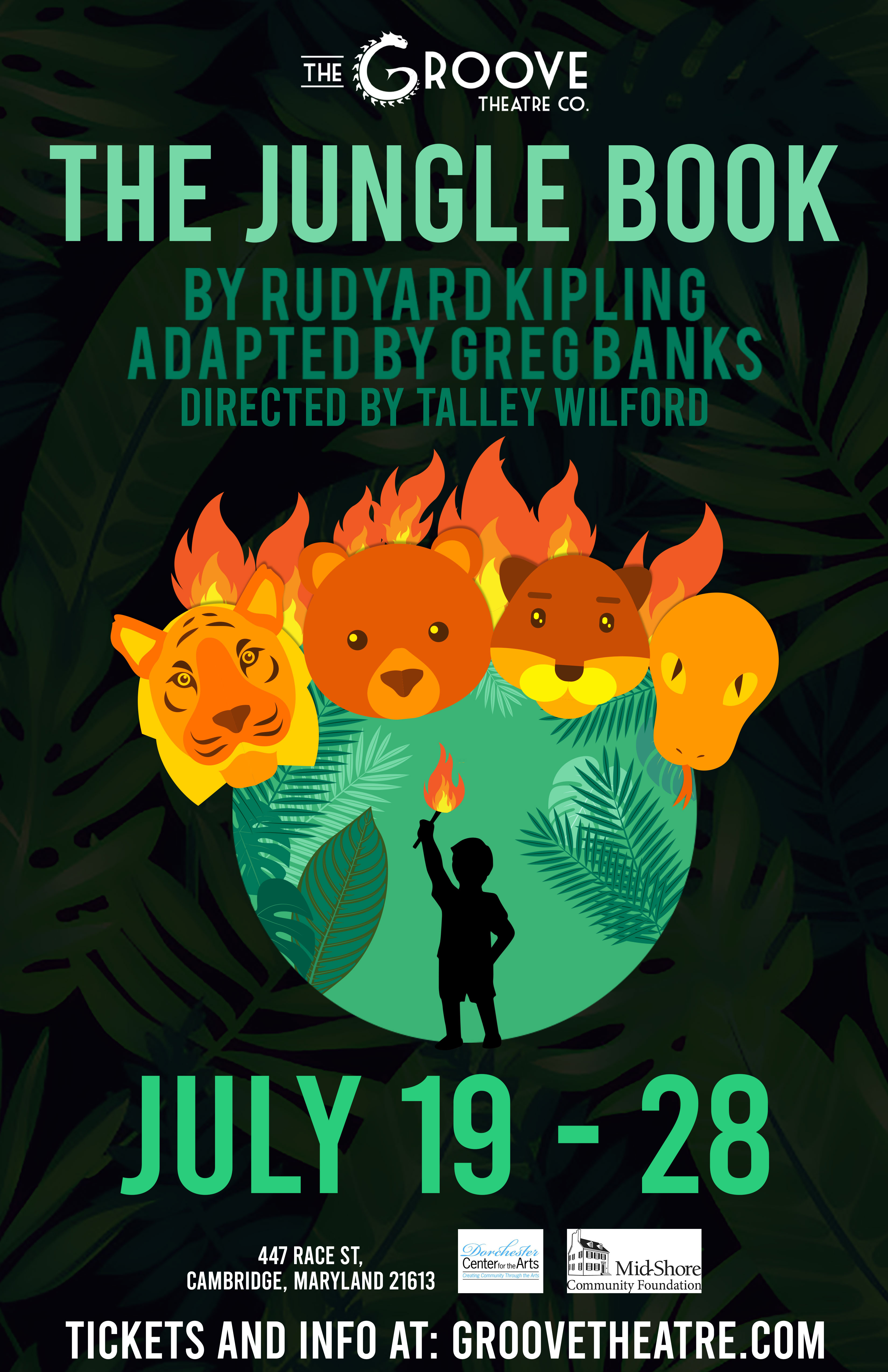 Join us in the jungle for Rudyard Kipling's classic story brought to life: the Jungle Book. Staged in the round complete with original music and an acrobatic set, Mowgli and an ensemble of animals climb and swing from trees and vines in this exciting and hilarious new telling of a timeless adventure of family and the challenges of finding one's place in the world beyond home. Featuring Max Brennan, Mackenzie Campbell, Tyler Henry, Galen Marquess, and Ben VanNest, the Jungle Book is a mesmerizing adventure appropriate for families of all ages. Directed by Talley Wilford, written by Greg Banks, presented through special arrangement with Plays for Young Audiences.
Contact Us/Donate
–a page with our email (info@GrooveTheatre.com) and a comment box? We could probably add the donate button to the contact page as well. And a little blurb:
Need to reach out? We'd love to hear from you! Send us a message with your name and email address and we'll get right back to you. If you would like information on upcoming auditions, please send your name, email, and phone number and reference which show you're interested in auditioning for and we will send you all the necessary information. 
Every little bit helps! If you were inspired by something you saw in our theathre, or you want to see more quality theatre in Cambridge that is challenging and inclusive to all walks of life, consider donating now! Your dollars go towards funding not only great performances, but meaningful artistic education and experiences for the youth of the Eastern Shore.