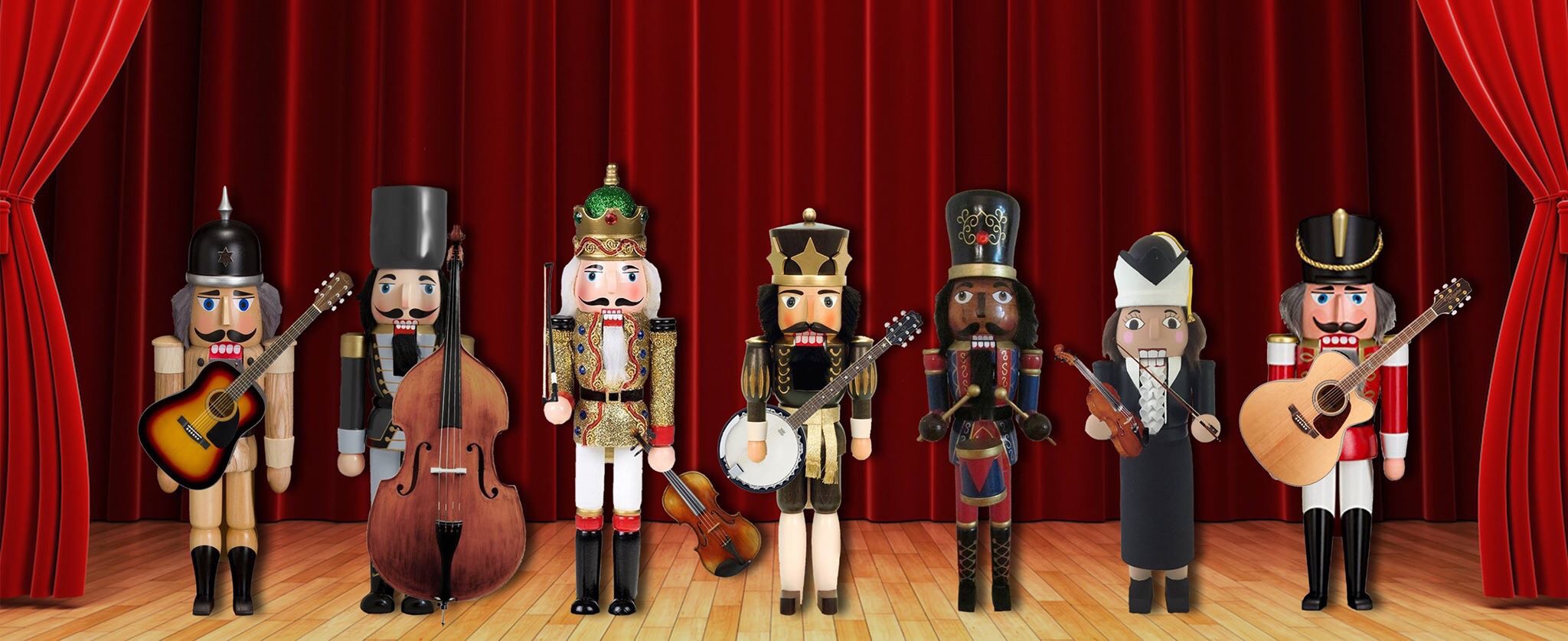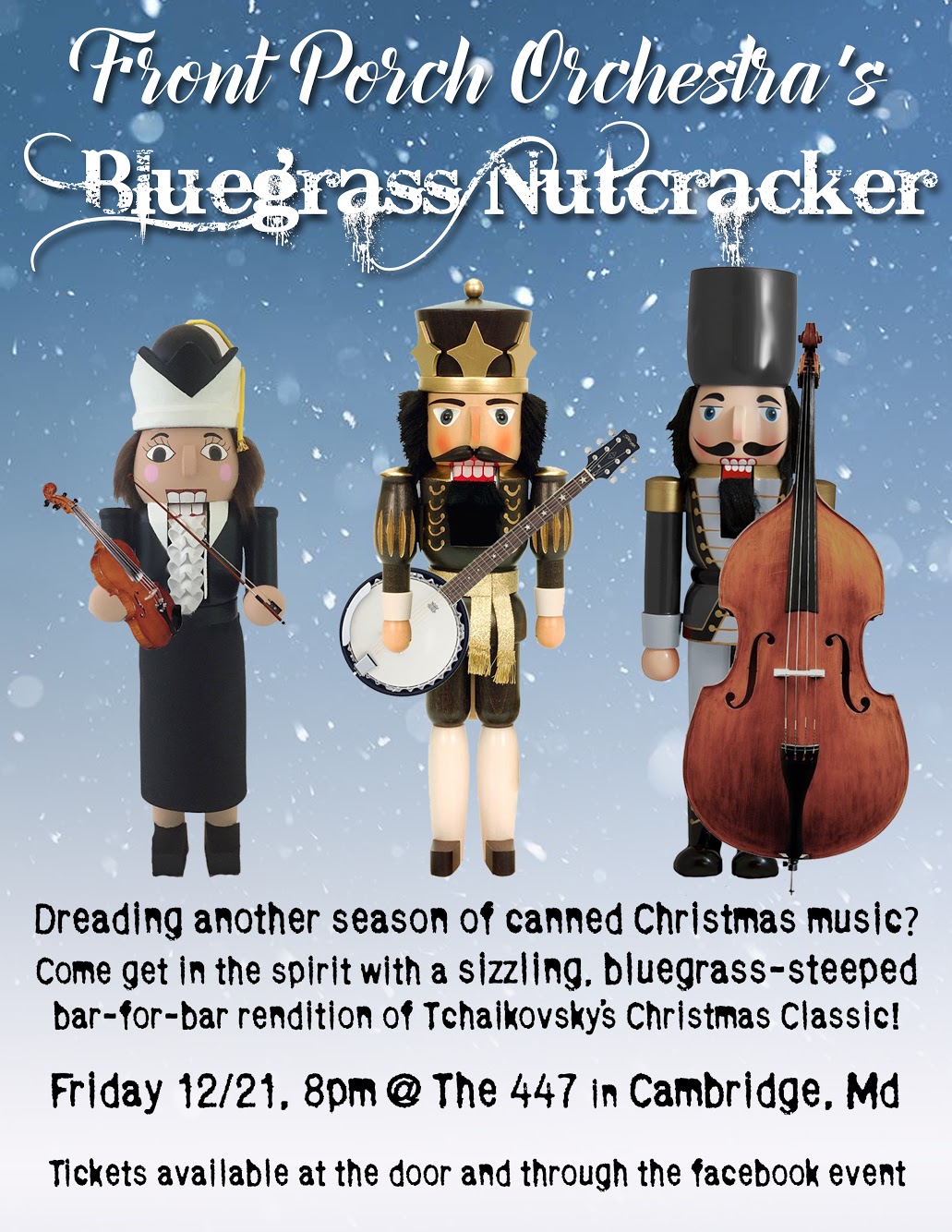 Tea and Cookies with Santa
Join Groove Theatre this Christmas on December 21st from 4pm to 7pm. Free admission with holiday concessions available for purchase while you enjoy a winter wonderland of story reading, Christmas card making, and pictures with the big man himself!
then stick around for… 
The Bluegrass Nutcracker
Inspired by genre-bending artists like Chris Thile and The Piano Guys, Front Porch Orchestra plays the music of the masters on the instruments of the people.
The Bluegrass Nutcracker is a sizzling, bar-for-bar adaptation of 17 movements of Tchaikovsky's Christmas classic.  In between each movement, a frumpy narrator recounts his own farcical rendition of the Nutcracker story.  This performance is enjoyable for audiences of all ages.
Tickets to The Bluegrass Nutcracker are $20 for Adults and $10 for Students. Proceeds from food and drink sales will help underwrite Groove Theatre Company's 2019 season!
Contact Us/Donate
–a page with our email (info@GrooveTheatre.com) and a comment box? We could probably add the donate button to the contact page as well. And a little blurb:
Need to reach out? We'd love to hear from you! Send us a message with your name and email address and we'll get right back to you. If you would like information on upcoming auditions, please send your name, email, and phone number and reference which show you're interested in auditioning for and we will send you all the necessary information. 
Every little bit helps! If you were inspired by something you saw in our theathre, or you want to see more quality theatre in Cambridge that is challenging and inclusive to all walks of life, consider donating now! Your dollars go towards funding not only great performances, but meaningful artistic education and experiences for the youth of the Eastern Shore.