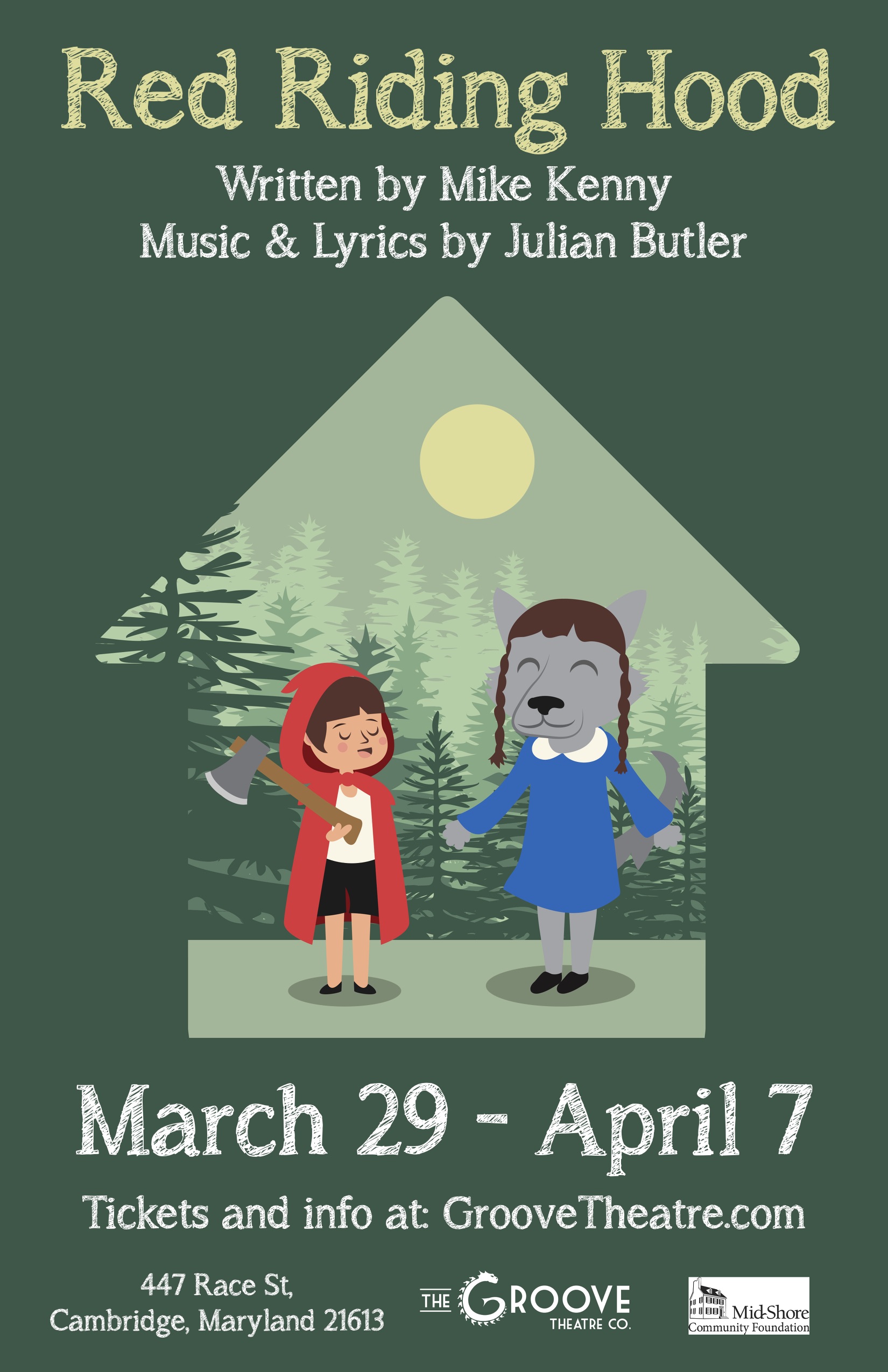 Performances March 29 – April 7
RED RIDING HOOD is a modern retelling of a classic story suitable for audiences of all ages. Stephanie and Bridget are siblings who are too scared of the dark to leave Grandma's spare bedroom during a sleepover, so they entertain themselves by revisiting a familiar story, acting out their own take on the classic tale using their overactive imaginations.
Show runs 60 minutes with no intermission.
Contact Us/Donate
–a page with our email (info@GrooveTheatre.com) and a comment box? We could probably add the donate button to the contact page as well. And a little blurb:
Need to reach out? We'd love to hear from you! Send us a message with your name and email address and we'll get right back to you. If you would like information on upcoming auditions, please send your name, email, and phone number and reference which show you're interested in auditioning for and we will send you all the necessary information. 
Every little bit helps! If you were inspired by something you saw in our theathre, or you want to see more quality theatre in Cambridge that is challenging and inclusive to all walks of life, consider donating now! Your dollars go towards funding not only great performances, but meaningful artistic education and experiences for the youth of the Eastern Shore.