Introducing: Groove Theatre's First Student Lab Production!
In accordance with our mission, Groove Theatre seeks to provide opportunities to high school age students to engage directly in production, design, and direction of a play.  Our first Student Lab Production is…
DOG SEES GOD: Confessions of a Teenage Blockhead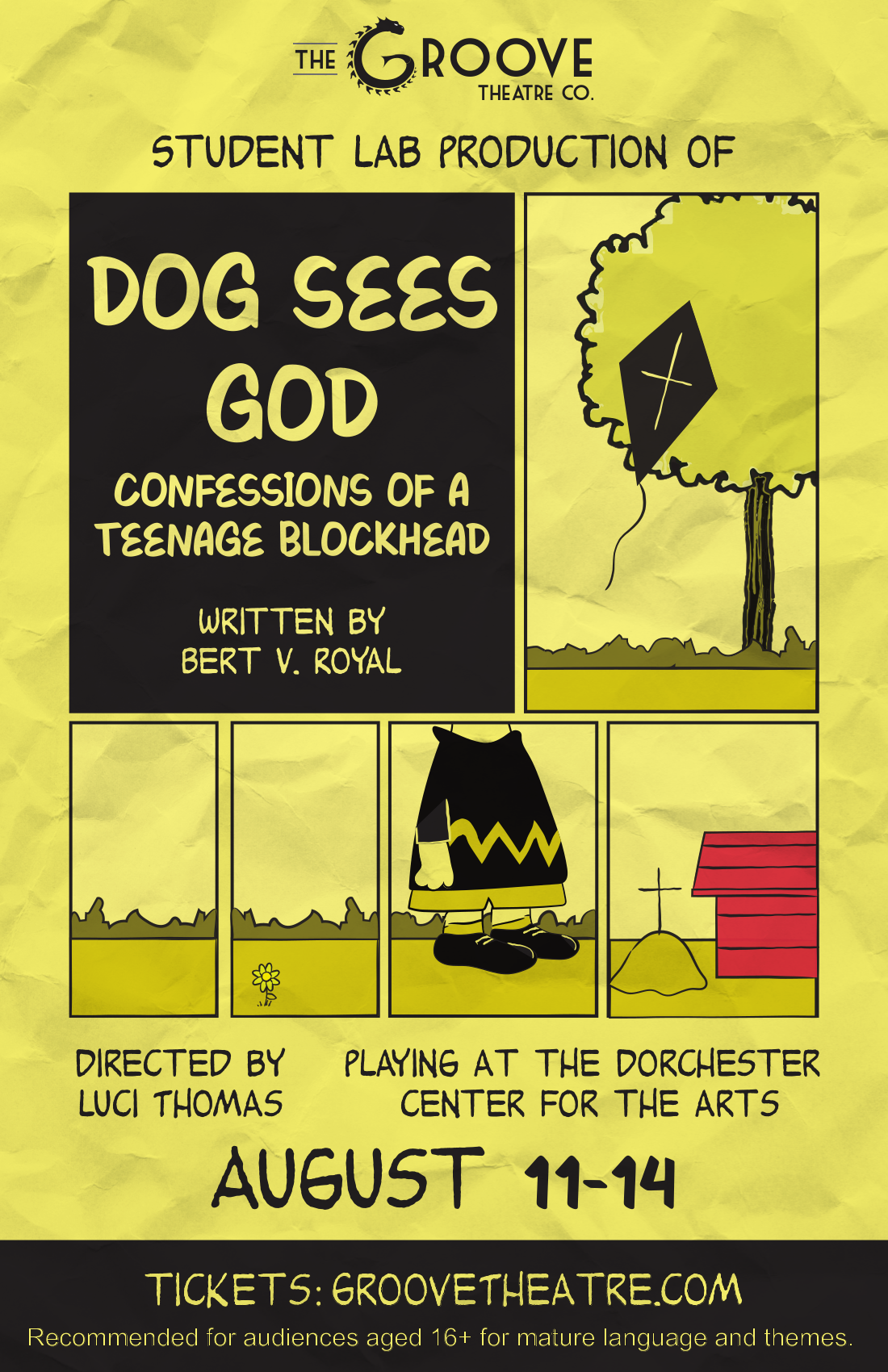 DOG SEES GOD follows a few days in the life of high school boy CB, in the wake of his beloved dog's untimely death. His sister has decided to go goth, and his friends are too aloof, enraged, intoxicated, or incarcerated to offer him any solace in his time of need, so he turns to the only person at school who is perhaps more alone than he is.
CONTENT WARNING: DOG SEES GOD contains mature themes of explicit language, sexual reference, bullying, body shaming, homophobia, substance abuse, binge drinking, and suicide. (Good grief!)
DOG SEES GOD has not been authorized or approved in any manner by the Charles M. Schulz Estate or United Features Syndicate, which have no responsibility for its content.
Need to reach out? We'd love to hear from you! Send us a message with your name and email address and we'll get right back to you. If you would like information on upcoming auditions, please send your name, email, and phone number and reference which show you're interested in auditioning for and we will send you all the necessary information.