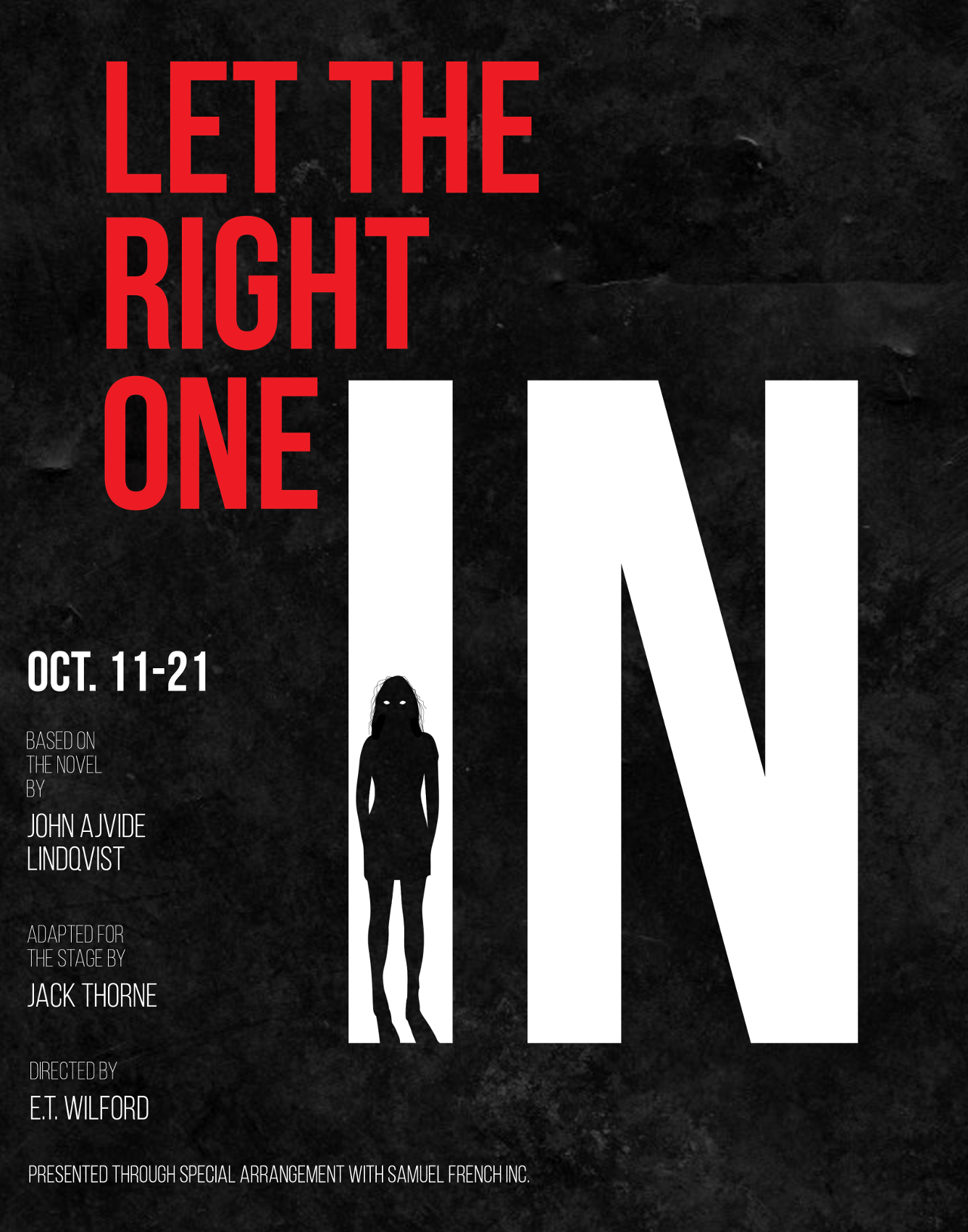 LET THE RIGHT ONE IN is the story of Oskar, a twelve year old boy who lives alone with his mother. Oskar spends most of his time alone, hiding from his school bullies, until Eli moves in next door. Like Oskar, she is also twelve. Unlike Oskar, she has been twelve for a very long time… Based on a best-selling novel by Swedish author John Ajvide Lindqvist and adapted for the stage by Jack Thorne (Harry Potter and the Cursed Child), LET THE RIGHT ONE IN is a modern day classic of vampire lore, designed to chill your blood as much as it will break your heart.
Performances will be Oct. 11-21
Directed by: E. T. Wilford
Contact Us/Donate
–a page with our email (info@GrooveTheatre.com) and a comment box? We could probably add the donate button to the contact page as well. And a little blurb:
Need to reach out? We'd love to hear from you! Send us a message with your name and email address and we'll get right back to you. If you would like information on upcoming auditions, please send your name, email, and phone number and reference which show you're interested in auditioning for and we will send you all the necessary information. 
Every little bit helps! If you were inspired by something you saw in our theathre, or you want to see more quality theatre in Cambridge that is challenging and inclusive to all walks of life, consider donating now! Your dollars go towards funding not only great performances, but meaningful artistic education and experiences for the youth of the Eastern Shore.