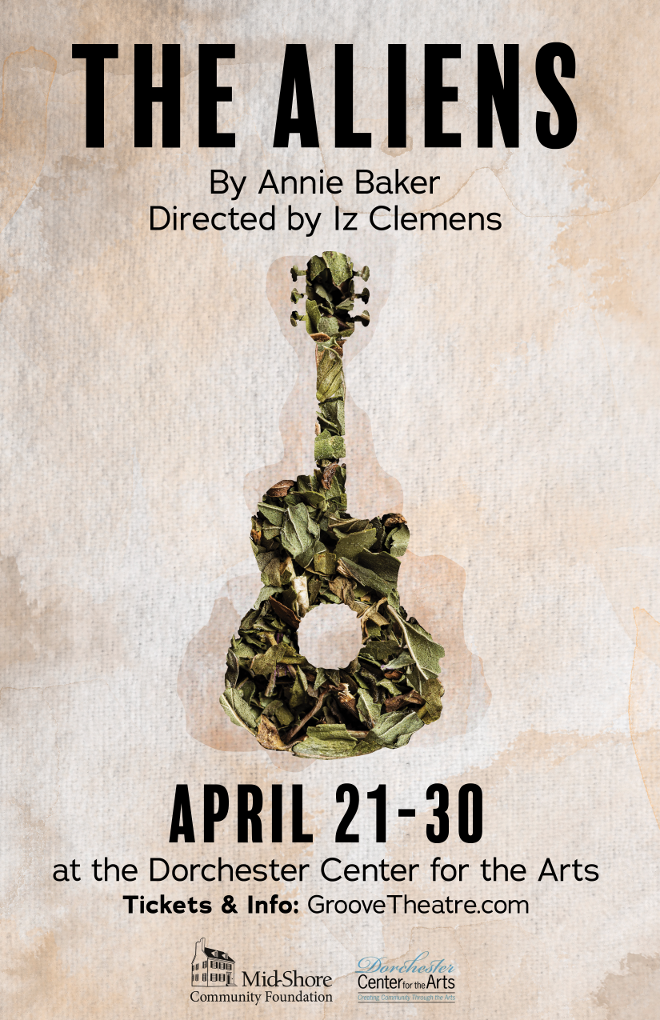 Groove Theatre will begin is 2023 season with their production of Annie Baker's The Aliens, directed by Iz Clemens.
The play takes place in a small town in Vermont. Two thirtyish men, Jasper and KJ, meet to discuss music and poetry in an alley behind a coffee shop. They discuss their band, which was called (among many things) The Aliens. KJ has dropped out of college and Jasper has not finished high school, but is writing a novel. When Evan, a high school student who works at the coffee shop arrives, the men "decide to teach him everything they know."
Tickets will go on sale by April 7th. The performances run Friday, Saturday, and Sunday, April 21-30 at the Dorchester County Center for the Arts.
Need to reach out? We'd love to hear from you! Send us a message with your name and email address and we'll get right back to you. If you would like information on upcoming auditions, please send your name, email, and phone number and reference which show you're interested in auditioning for and we will send you all the necessary information.