Drive-In Theatre in the Round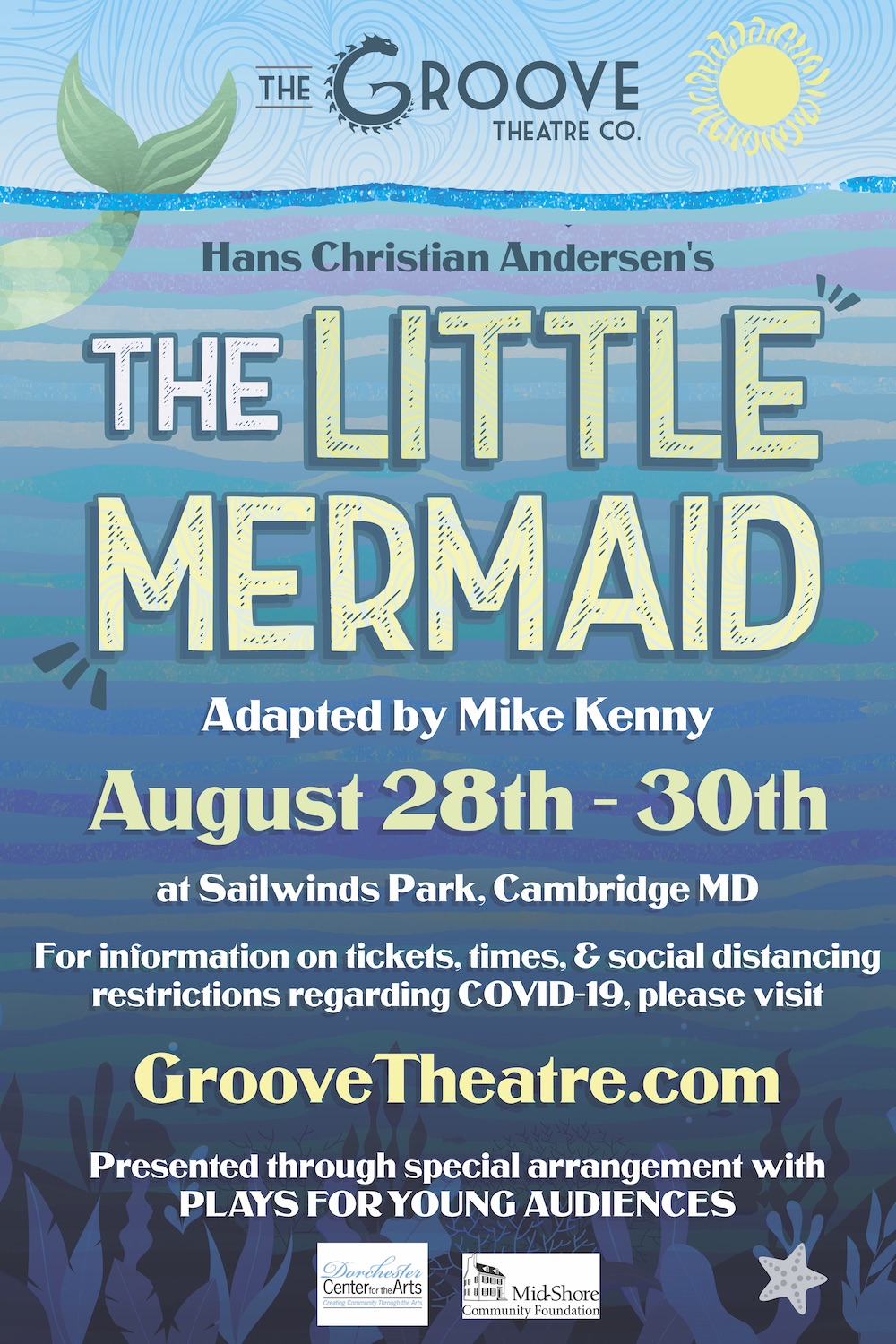 Groove Theatre's production of The Little Mermaid will our first attempt at what we're calling "drive in theatre in the round". Below is series of bullet points of the precautions we have taken to bring you this show during the COVID-19 pandemic.
Drive-In Audiences: Audiences are to remain in their vehicles throughout the duration of the performance. Windows may be rolled down, but please do not sit on the grass or on the outside of your vehicle. Please have your car battery on for radio and air conditioning, but please turn off your headlights, hazards, and car engine.
Masked Performers: In addition to wearing commedia-style eye masks, face masks over the nose and mouth have been incorporated into the costume design for the safety of the performers (they are also staged to never physically touch). In addition to safety, the design of the face masks gives our performers a slightly "otherworldly" aesthetic
Radio broadcast: Our actors' microphones beneath their masks are able to broadcast into your car radio with no delay in transmission. Simply tune your radio in the appropriate FM channel and our sound and music will transmit directly through your speakers.
Familiar Show: In addition to taking all these precautions, we selected The Little Mermaid for its familiarity and its length. The show runs 45 minutes with no intermission, which should be plenty of time to enjoy a show without draining a car battery.
Pricing: We only have 20 parking spots per night for this show. PLEASE BE ADVISED $10 reserves car space and a ticket for the driver, $5 per additional adult (over 18) in the vehicle. Children and minors are admitted for free. Concessions are provided by Sailwinds Park
For additional questions, comments, or concerns about this production, please email us at info@groovetheatre.com
Important Ticket Information
1) Capacity is limited to 20 cars per evening.
2) Pricing: $10 reserves car space and a ticket for the driver, $5 per additional adult (over 18) in the vehicle. No charge for children under 18.
3) There will be no "pay at the door" option for the safety of our customers as well as our staff. Online purchases only.
4) No refunds or exchanges, please double check your order before making final purchase to ensure correct dates.
5) Arrive 30 min prior to showtime for assistance with parking and monitoring stereos.
It is with pragmatic mindfulness yet a saddened heart that Groove Theatre has decided to POSTPONE our performance of Hedwig and the Angry Inch til late June. Firm dates are being ironed out and we will announce the new dates when we know for sure. We thank you for your support in the past and look forward to seeing the faces of friends and patrons of out of the box theatre again in our new home at the Dorchester Center for the Arts in the summertime. Be safe, take care, and we will see you all soon.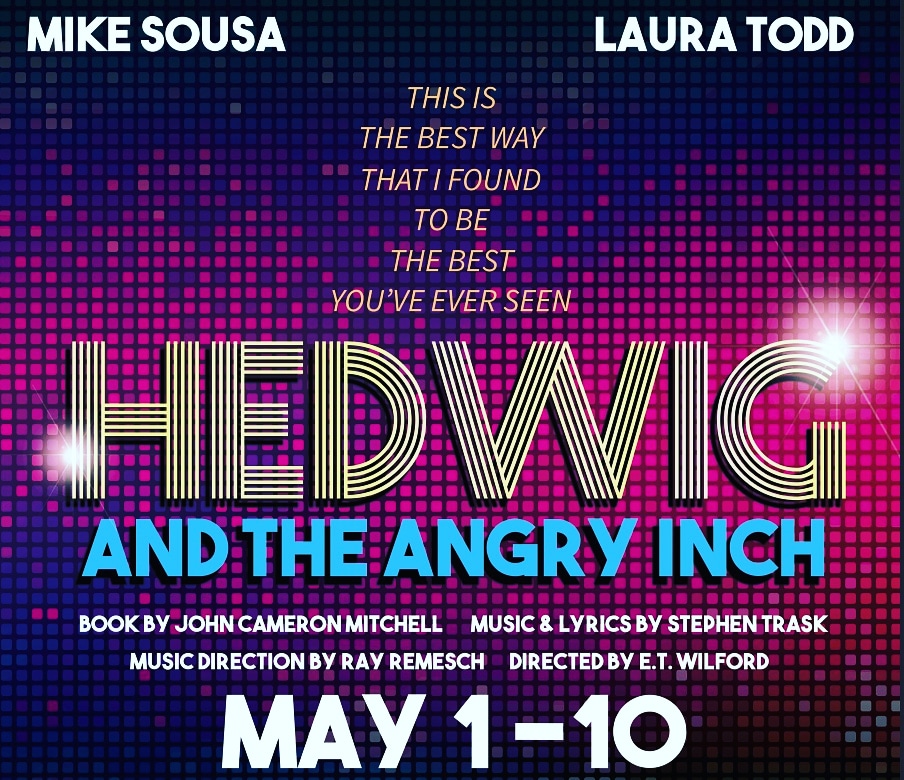 Groove Theatre, now located in it's new home at the Dorchester Center for the Arts, is absolutely ecstatic to present Hedwig and the Angry Inch! Starring the incomparable Mike Sousa and the lovely and talented Laura Todd with musical direction by maestro Ray Remesch, this performance is sure to be one for the books! So primp your wigs and strap on your boots…
We're coming for YOU!
Need to reach out? We'd love to hear from you! Send us a message with your name and email address and we'll get right back to you. If you would like information on upcoming auditions, please send your name, email, and phone number and reference which show you're interested in auditioning for and we will send you all the necessary information.